Helping Victims of Auto Accidents Seek Justice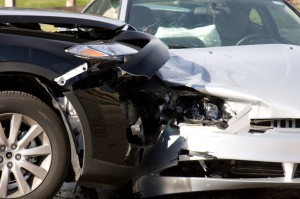 A severe vehicle accident can turn a person's world upside down in the blink of an eye. Besides the tremendous pain and suffering that can result from a serious crash, victims are often confronted with unexpected contingencies like expensive medical bills and lost income when they are least equipped to deal with them. When personal injury is caused by another person's carelessness or negligence, under Texas state law, victims have the right to pursue legal action against those responsible and their insurance to recover financial damages.
At Robson Law Firm, we have obtained millions of dollars in compensation for auto accident victims.
Whether an auto accident was caused by tavern owner/employee violation of the Texas Dram Shop Act, or by driver negligence or misconduct (including drinking and driving when operating an automobile, motorcycle, or an 18-wheeler), victims can maximize the likelihood of achieving a favorable outcome by retaining the assistance of a dedicated injury law firm. Having us in your corner gives you the best possible chance, not only of receiving a fair offer during personal injury negotiations, but also winning at trial if one becomes necessary.
We have successfully represented clients in auto-related personal injury cases including those associated with car accidents, truck accidents, motorcycle accidents, and DWI/DUI/dram shop liability cases.
Don't Hesitate: Take Action and Call an Aggressive Auto Accident Attorney Today
Robson Law Firm has been representing individuals in the greater Austin, Texas area since 1999. Our attorneys know Texas state law backwards and forwards when it comes to personal injury cases and can help you make your case persuasively at each stage of a personal injury claim. By partnering with us as soon as possible, you'll be able to better secure the evidence and testimony you need in order to present your case accurately. We know what we're talking about – we have a track record of success in helping Texas victims and their families get financial justice after a serious accident. We also know that time is your enemy when it comes to filing a personal injury claim. Don't delay – call a knowledgeable Texas auto accident lawyer at Robson Law Firm today to learn how you can get help obtaining maximum financial compensation under state law for your injuries.
Call (
512) 345-8200 to speak with an experienced Austin auto accident lawyer.