Protect Your Rights After a Serious Car Accident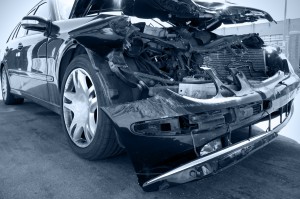 Most of us who operate cars or other vehicles are careful to exercise our proper professional duty of care when doing so by observing the numerous rules and regulations that govern the behavior of drivers in the State of Texas. Unfortunately, every year thousands of accidents are caused by drivers who are careless or reckless behind the wheel. When such negligence or misconduct occurs, injured victims have the right to seek financial compensation by filing a personal injury claim with the aid of a skilled Texas car accidents attorney.
A Proven Car Accident Injury Law Firm
At Robson Law Firm, we can help you protect your rights after a serious wreck and see that you and your family don't have to shoulder the expensive burden of medical bills, lost wages, and property damage alone. What's more, claims examiners or juries in personal injury cases also routinely grant financial compensation for non-economic factors such as a victim's pain and suffering. Recovering such damages allows victims and their families to wholly concentrate on healing and recovery after a serious accident instead of worrying about financial instability. We have recovered millions for those injured as a result of negligence.
Since 1999, the attorneys of Robson Law Firm have been holding careless and reckless drivers accountable for their actions. We've helped Texas families successfully obtain financial compensation after severe accidents, and we want to do the same for you. Insurance claims examiners who might try to take advantage of you by seeking to deny, delay, or reduce legitimate claims find it much harder to do so when a victim is represented by an aggressive Texas automobile accidents attorney. In fact, knowing that your lawyer is willing to go to trial on behalf of their client if necessary can be a powerful reason for claims examiners to throw in the towel early in negotiations and offer a settlement that fairly meets your suffering and financial needs.
Call our office today to schedule a free consultation. There is absolutely no reason you should take on insurance companies and hostile claims examiners alone when effective, aggressive legal representation is just a phone call away. We look forward to speaking with you about your case and putting you on the path to a brighter future.
Call (512) 345-8200 to speak with an experienced car accident lawyer Austin.