According to My Statesman, two separate car wrecks that occurred in Austin on the same Saturday earlier this month resulted in four total fatalities. Sadly, the tragic collisions happened within a few hours of each other, keeping responders and local police busy performing the subsequent investigations.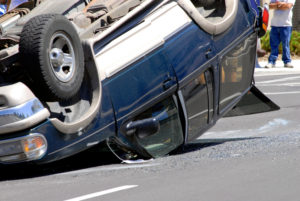 The first accident occurred at around 3:30 p.m. in the 9400 block of Research Boulevard. A man who was heading north in a Jeep crossed over the center dividing cable and collided head-on with a southbound Fiat.
There were four people riding in the Fiat, and two of them—a woman in her 30s and a young boy—sustained fatal injuries. The other two people in the vehicle sustained critical injuries in the impact, as did the driver of the Jeep.
Investigators are unsure why the Jeep crossed over the center median and drove into oncoming traffic. After striking the Fiat, he also struck a BMW. The driver of the BMW was unharmed.
Responders took the driver of the Jeep and the man in the Fiat to Dell Seton Medical Center for treatment. The teenage girl who had been riding in the Fiat went to Dell Children's Medical Center.
The second fatal collision occurred just a few hours later, at around 6 p.m., near Vargas Road and Riverside Drive. A sedan crashed into the base of a billboard before bursting into flames, killing both occupants. Investigators believe speed may have been a contributing factor.
If you lost a loved one in a collision with a reckless driver, contact the Robson Law Firm. Your family may be entitled to compensation for medical bills, funeral expenses, lost income, and pain and suffering. Call 512-345-8200 to schedule a free case evaluation with a compassionate personal injury lawyer in Austin.
What Is the Statute of Limitations for Wrongful Death Claims in Texas?
In the state of Texas, surviving family members typically have two years from the date of their loved one's death to file a claim against the liable party. Two years may seem like a significant amount of time, but considering how busy you will likely be settling your relative's estate and completing the probate proceedings, it will pass before you know it.
For this reason, it is wise to talk to an attorney as soon as you realize you may have grounds for a claim. Additionally, depending on the circumstances of your case, you may actually have a much shorter deadline.
If you believe a government agency was liable for your relative's death, you may only have a few weeks to begin the claims process. The precise deadline varies from county to county. In Austin, for example, you have just 45 days to inform the local governing body of your intent.
If your family member died in a motor vehicle collision with a drunk, distracted, or reckless driver, contact the Robson Law Firm. A compassionate lawyer on our team will evaluate the circumstances surrounding your loved one's death and help you determine the best way to proceed.
Call 512-345-8200 to schedule a free consultation with a personal injury attorney in Austin. You can learn more about wrongful death claims in Texas by visiting the USAttorneys website.