Driving in snow, sleet, or hail is not a major concern for motorists in Texas—unless they plan on heading north for the holidays. Traveling around Christmas and New Year's Eve is already fairly dangerous because of the additional traffic and increased likelihood of coming across drunk, distracted, and drowsy drivers.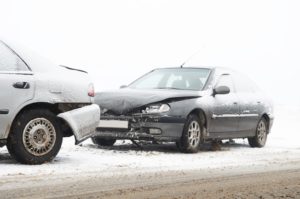 When people with little experience navigating in poor weather conditions get behind the wheel and join the congestion, the risk of a catastrophic collision only increases. For this reason, it is wise to review tips for driving in inclement weather before hitting the road this holiday season.
Sadly, you cannot rely on other motorists to be as conscientious as you are. If you or a loved one sustains a serious injury in a collision with a reckless driver, contact the Robson Law Firm.
We can investigate the accident, gather evidence, calculate damages, and help you navigate the claims process. Call 512-345-8200 to schedule a free case evaluation with an injury attorney in Austin.
Read on to learn a few tips for driving in snowy weather:
Take It Slow
U.S. News & World Report reminds motorists to slow down when the pavement is anything but dry. All driving maneuvers take longer to complete in wet conditions, including braking and turning. The faster you are traveling, the harder it will be to maintain control of your vehicle should you hit a slick patch of ice or come upon traffic that has stopped short.
Use Your Head (Lights)
Powerful headlights are essential in wet and wintry conditions for two reasons. Not only do they help illuminate the road ahead, but they also alert other motorists of your presence when visibility is poor.
Although motorists in Texas are not required by law to turn on their headlights if the windshield wipers are running, many other states have such a statute on the books. Additionally, drivers in Texas are required to use their lights if visibility is less than 1,000 feet.
Beware of Warming up the Car
If you live in Texas, warming up the car before hitting the road may seem like a foreign concept. When visiting loved ones in colder climates, though, you may soon realize doing so is the norm. If you want to warm up your car before heading out, make sure you avoid doing so in an enclosed space like a garage, even if the door is opened, because carbon monoxide poisoning can occur.
Although you can mitigate some of the risks of driving in cold, wet weather by exercising caution, you cannot rely on those around you to do the same. If you are hurt in a collision with a reckless motorist, contact the Robson Law Firm. We have recovered more than $26 million for our clients.
Call 512-345-8200 to schedule a free consultation with an accident lawyer in Austin. If you want to learn more about car accident claims in Texas, visit USAttorneys.com.