According to KRISTV, a suspected drunk driver caused a tragic fatal collision in Corpus Christi earlier this month. The accident happened just after 3 a.m. on a Saturday between Kostoryz and Weber on Saratoga.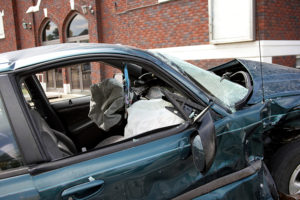 Police claim a 25-year-old motorist, whom they believe was intoxicated at the time, was traveling east on Saratoga when he clipped one vehicle with his car before rear-ending another. The force of the rear-end impact pushed the third vehicle involved into oncoming traffic, where it struck a fourth car.
Responders pronounced one of the accident victims, a woman in her thirties, dead at the scene. The off-duty police officer who reached the scene first found a boy trapped inside one of the vehicles with critical injuries, as well.
Responders transported the boy and a teenage girl who was also involved in the crash to Driscoll Children's Hospital, where they remained in critical condition. The accident remains under investigation, but police believe both speed and alcohol were contributing factors.
As a result, the man who had been driving the car that clipped one vehicle and rear-ended another is facing criminal charges. Charges include accident involving injury or death, intoxication assault, and intoxication manslaughter.
Sadly, drinking and driving is especially common this time of year. People like to indulge around the holidays by enjoying a few cocktails, but those who fail to plan ahead and arrange for transportation put everyone on the road around them at risk of a catastrophic collision.
If you were hurt in a drunk driving accident, you may be eligible for compensation to cover the costs associated with treating your injuries. To discuss your case and determine the best way to proceed, contact the Robson Law Firm.
We can investigate your accident, gather evidence, and structure your claim. Call 512-345-8200 to schedule a free case evaluation with a personal injury attorney in Austin.
What Are the Signs of Drunk Driving?
Although many drunk driving accidents seemingly come out of nowhere, it may be possible to avoid a collision if you can recognize some of the most common signs of impairment. These include:
Drifting or swerving out of the proper lane;
Accelerating or decelerating abruptly for no apparent reason;
Ignoring traffic signals and street signs; and
Stopping suddenly for no apparent reason.
If you do come across a motorist who is exhibiting any of the above signs, keep your distance, and take note of the license plate or the make, model, and color of the vehicle. You can then pull over to a safe place and report what you saw so local police can assess the situation.
Unfortunately, knowing the signs of drunk driving will not keep you safe from all impaired motorists. If you were hurt in an accident with someone who was under the influence of drugs or alcohol, turn to the Robson Law Firm.
We have been representing the injured for more than two decades. Call 512-345-8200 to schedule a free consultation with a personal injury lawyer in Austin. If you want to learn more about drunk driving claims in Texas, visit USAttorneys.com.