KRISTV reports on a suspected drunk driving crash that killed six cows and injured a Texas deputy. The collision occurred at around 1 a.m. on Farm Market 70 when a woman allegedly fell asleep behind the wheel.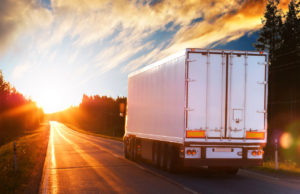 According to authorities, her vehicle hit several cows that were being led off the road by the deputy. The deputy's injuries were non-life threatening.
According to investigators, the owner of the cows may be held liable for the crash since they were on the roadway.
This accident highlights the fact that multiple parties can share liability in a single collision. The state of Texas has adopted the "modified comparative negligence" system of determining liability in personal injury cases. That means the court can assign a percentage of liability to multiple parties, including the plaintiff.
This is one reason why it is so important to consult an injury attorney immediately after a serious collision. If the at-fault driver or insurance company argues that you were partially liable for the crash, it could significantly reduce the amount of compensation you recover. An experienced attorney can investigate your crash, interview witnesses, and gather evidence to prove negligence and liability.
If your crash occurred in Texas, turn to the Robson Law Firm. We have been representing the injured for more than 20 years. Call 512-345-8200 to schedule a free consultation with an accident lawyer in Austin.
Real World Example of Modified Comparative Negligence
Let's assume that you were driving on a highway and you changed lanes without signaling. You were then rear-ended by a driver who was speeding.
In this scenario, both you and the other driver would share liability for the crash. Whether or not you will be able to recover compensation will depend on the percentage of fault assigned to you by the court.
Pursuant to Texas' modified comparative negligence law, you will not be able to recover compensation in a personal injury claim if the court finds that you were more than 50 percent liable for the accident. If you are found to have been less than 50 percent at fault, your financial recovery will be reduced by your percentage of fault.
For instance, if the court finds that you were 20 percent at fault and you incurred $100,000 in damages, you would only be able to recover $80,000.
As such, it is important that you enlist the help of an attorney who has experience litigating car accident cases. Your lawyer can gather evidence to prove negligence and liability, and help you fight for the maximum payout.
There are several types of evidence that your attorney may use to prove negligence and liability. Common examples include:
The police report;
Pictures of the crash scene;
The toxicology report—if the at-fault driver was drunk;
Witness testimonies;
Testimony from an accident reconstruction expert; and
"Black box" data if your crash involved a commercial truck.
If you were injured or lost a family member in a collision with a negligent driver, contact the Robson Law Firm. Call 512-345-8200 to schedule a free consultation with an injury attorney in Austin. Visit USAttorneys.com to learn more about car accident claims in Texas.