Construction sites are peppered with hazards. A small oversight or careless mistake can cause serious injuries, leaving workers with expensive medical bills and lost wages. Many of these victims turn to a construction accident lawyer to avoid insurmountable debt.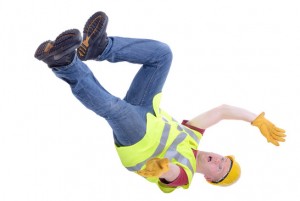 According to the Centers for Disease Control and Prevention, construction is the most dangerous industry in the United States. It was responsible for more than 90,000 health complaints and injuries in 2009 alone.
Unfortunately, many of these accidents happen because supervisors or third parties do not follow safety protocols. If you were injured due to a safety infraction, then you may be entitled to compensation for your losses.
An Austin personal-injury attorney from the Robson Law Firm can evaluate your accident to determine if you may have valid grounds for a lawsuit. Call us today at 512-345-8200 to schedule a consultation.
In the meantime, read on to learn about seven common causes of construction site accidents:
1. Electric Shocks
Incomplete electrical systems and exposed wires are incredibly dangerous. Employees should never work with electricity unless they have the appropriate training.
2. Falling Objects
Falling objects regularly cause serious injuries on worksites – particularly if the building under construction has several floors. Heavy, sharp tools can cause devastating spinal and head injuries, even to workers who are wearing the proper safety equipment.
3. Slipping and Falling
With open holes and muddy ground, loose cords, exposed wires, tools and other hazards on construction sites, the risk of slipping and falling is high. A serious trip can cause fractures or neck and back injuries – even if you work on the ground.
4. Getting Crushed
Heavy machinery and massive vehicles are responsible for crushing and trapping many construction site workers. Providing attentive supervision and following safety protocols can prevent these accidents.
5. Sudden Collapses
During construction, buildings undergo several stages of stability. There is a constant risk of collapse – especially in the early stages, when buildings are still flimsy scaffoldings.
Collapses can crush, maim or kill those inside. Always listen and look for signs of collapse, such as shaking or rattling.
6. Falling from Significant Heights
Construction employees often have to work at hair-raising heights, relying on weak scaffolding and makeshift ladders to finish the job. If someone falls, catastrophic injuries are often the consequence. A high fall can cause instant death or a severe disability.
7. Fires
Fire is a real concern on construction sites, which usually contain enough gas lines, flammable liquids, bare electricity and explosives to cause catastrophic explosions with the slightest spark. Always store igniters, such as chemicals and gas, away from possible sparks, and never work with hazardous materials without the proper training.
Most construction accidents are preventable, but this requires careful supervision and a commitment to safety regulations. If you were injured on a worksite, then a construction accident attorney from the Robson Law Firm may be able to help. Call us today at 512-345-8200 to schedule a consultation.