A car accident is a traumatic experience – especially if there is an injury or significant property damage. The aftermath can be nerve-racking, but it is important to remain calm and take steps to protect your interests.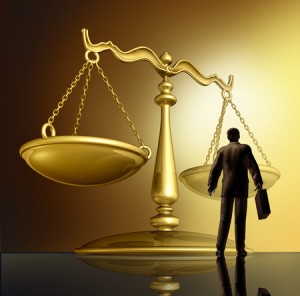 According to the Texas Department of Insurance, negligent drivers must pay for the damages they cause in accidents. Unfortunately, a small mistake can prevent crash victims from recovering the compensation they need to pay for health-care bills, time off work and other losses.
If you were injured by a negligent or reckless driver, contact the Robson Law Firm. An Austin accident lawyer can evaluate your crash, gather evidence and help you navigate the claims process. We can help you avoid mistakes such as settling for an amount that will not cover your future medical expenses. Call 512-345-8200 to schedule a free initial consultation, and visit accident.usattorneys.com/texas/ to learn more about injury lawsuits in Texas.
Here are five mistakes to avoid if you suffer an injury in a car accident:
1. Not Contacting Police
A police officer's report can strengthen your claim. It will contain information such as the date, time, initial injury overview and other findings. Your personal-injury attorney may be able to use this report to prove liability.
2. Not Talking to Witnesses
Witness testimonies may be vital evidence in a personal-injury case. Bystanders often notice details that people involved in crashes miss. For example, they may have seen the at-fault driver run a stop sign, which can help your accident lawyer prove negligence.
Be sure to collect witnesses' contact details at the scene. Provide this information to your personal-injury attorney.
3. Talking to Insurance Adjusters without a Personal-Injury Attorney
Any statement that you give the insurance adjuster can become evidence against you. He or she may ask leading questions to get you either to admit fault or relieve the company of its obligation to pay for your damages.
These statements are often recorded and admissible in court. Do not talk to the insurance company without the guidance of an accident lawyer.
4. Paying Other Bills with Insurance Money
If you receive compensation for property damage from the insurance company, make sure you use it to fix your vehicle. Do not pay your medical bills with this money. If you do, the insurance company may argue that the damage was not that significant.
5. Signing Releases without the Approval of Your Accident Lawyer
Many people do not understand the legalities of release documents. They sign them without legal guidance, and as a result, the insurance company or at-fault driver does not have to pay for medical expenses, lost income or other damages. Do not make this mistake.
If you or a loved one was the victim of a negligent driver in Texas, contact the Robson Law Firm. An Austin personal-injury attorney can handle correspondence with insurance companies and protect your interests. We have recovered more than $26 million for our clients. Call 512-345-8200 to schedule a consultation.