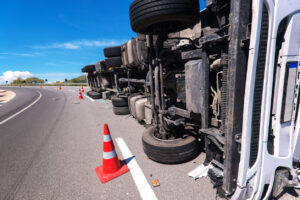 There are few things scarier than getting involved in an accident with a semi truck on the road. These 18-wheel vehicles are massive, forcing us to dodge or speed to get around them. A collision with one of these commercial vehicles often leads to significant consequences, and can even mean life or death. In the US, an estimated 5,000 people die each year in these types of accidents leaving families devastated. Not only are these accidents challenging to move on from emotionally, but they leave families financially on the hook for what may have been someone else's fault.
Robson Law is a truck wreck law firm in Austin, TX that works with truck wreck victims in Austin every day, helping them navigate the legal claims process. Whether you're just looking for more information about how to stay safer on the road, have been in an accident, or have experienced a death as a result of an accident, we are here to help. In this article, we are going to discuss some of the most important factors to consider when dealing with a crash like this and how to prepare for a meeting with your truck wreck lawyer in Austin.
Essential Factors You Need to Know About Truck Wrecks in Austin TX
Trucking accidents are different than accidents among passenger cars. Aside from how devastating they can be, they are also litigated differently. Commercial trucks can weigh tens-of-thousands of pounds and can take up, what seems like the entire road. One misstep by a truck driver and it could completely change the course of your life. Here are some of the factors you should know about the trucking industry.
Insurance Coverage – Did you know that drivers have to carry liability insurance in the event they are in an accident? This is used to cover both property and any physical damages to people who may have been involved in a wreck. This is required by law no matter where you are in the US. Here are the trucking insurance requirements:
$300,000 – Drivers carrying non-hazardous materials weighing 10,001 pounds or less.
$750,000 – Drivers carrying materials that weigh over 10,001 pounds.
$1,000,000 – Drivers who carry oil and specific hazardous waste.
$1,500,000 – Drivers who carry passengers with 15 or fewer people.
$5,000,000 – Drivers carrying passengers seating 16 or more people.
Black Box Data – Did you know that most commercial vehicles carry a "black box" recording device, similar to that of an airplane? The data captured on this device can help law enforcement and regulators learn more about accidents when they happen. This information can also help you if you're ever in a collision with a truck. Your Truck wreck attorney in Austin can help in retrieving this information so long as you work quickly. This data can have a funny way of disappearing if you wait too long to obtain it, as the regulations do not require drivers or their companies to hold on to it after a certain amount of time.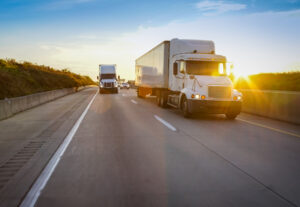 Detailed Logbooks and the Black Box – Along with the black box recording the truck driver's moves, from rest stops and roadway speeds, truck drivers have other legal obligations. These include detailed logs about their freight, loading, unloading, sleep times, pre-trip checks, etc. These logbooks can help your Austin truck wreck lawyer learn if regulations were followed or if the driver was acting negligently.
Payout Expectation – While they won't want to share this with you, truck drivers and their companies expect to pay people if you've been injured in an accident with them. They may say they don't have the funds or lead you to believe it will take months or years to work on your claim, but these companies have the money to compensate you for your injuries. When you work with an experienced attorney, they will sift through the fabrications and get to the truth faster, than trying to do this on your own.
Unfair Insurance Practices – Since the trucking industry is so heavily regulated, truck drivers and their companies are held liable when something terrible happens on the road. This also is the case in the aftermath of a wreck. What that means for your claim is that it's unlawful to withhold a settlement, deny legitimate claims, underpay victims, use delay tactics, or misrepresent the situation to name a few ways you're protected. An insurance adjuster may try to pull some of these tactics on people who aren't using a lawyer, so it really is in your best interest to work with the experienced team at Robson Law. If these companies are caught behaving this way, it can end very badly for them in the courtroom.
They Will Pay Beyond Medical Bills – Naturally, the truck insurer isn't likely going to "explain" what they will pay in damages. If you assume it's only for medical bills, they aren't going to correct you and tell you they'll pay more. Unfortunately, they will get away with just covering the bare minimum, unless you have someone working for you and your interests. An insurer will pay for things like missed pay, future medical expenses, future missed income, emotional impact, pain and suffering, and sometimes punitive damages depending on the case.
We hope that has given you some thoughts on what kind of justice you can seek when pursuing a truck wreck claim and leads you to ask us even more questions about your particular case.
Before we wrap this up, here is a checklist to help you prepare for your initial meeting with us. Gather these items and bring them with you to your consultation at Robson Law.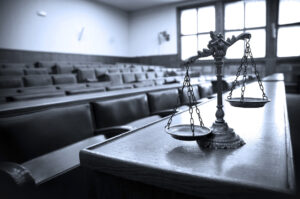 Your Insurance Policy – We will want to know what is or isn't covered and make sure you don't miss any means of financial support or resources from your own insurer.
An Accident Report – If you don't already have a copy, request one from the law enforcement agency that took and compiled the accident report. This report often gives us additional insight and evidence about your case.
Medical Records – Bring every medical record and receipt with you so we can start calculating what your claim is worth without guessing. Don't forget to include x-rays and prescriptions.
Accident Images or Video – If you or any witnesses have accident images or video of the crash site (law enforcement might too), retrieve those so we can use them to build your case.
Your List of Questions – We always encourage clients to come to their appointments armed with their questions to make the best use of their time. We welcome any inquiries about our practice, our team our fee structure and more.
Can Robson Law help you with your accident? Call or connect with our truck wreck attorneys in Austin today and let's start working on your case. You have a limited time to file a claim, so don't delay.