According to FOX 7, a late-night collision on FM 973 has resulted in one fatality. The Texas Department of Public Safety (DPS) claims deputies responded to the scene at around 11 p.m. on a Saturday earlier this month.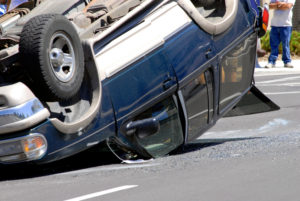 After investigating the crash, officials determined that a vehicle heading south on FM 973 drifted onto the shoulder before the driver overcorrected, crossing over the centerline. A car heading in the opposite direction struck the first vehicle on its right front side, ejecting the 45-year-old driver. He was not wearing a seatbelt at the time.
DPS reports that the man died at the scene. Responders transported the driver and passenger of the second car to Dell Seton. The collision remains under investigation.
If your family lost a loved one in a car accident with a reckless driver and you want to hold the liable party accountable, contact the Robson Law Firm. We will evaluate your collision to determine if you have grounds for a wrongful death claim. Call 512-345-8200 to schedule a free consultation with an injury lawyer in Austin.
How Do Police Determine the Cause of a Motor Vehicle Collision?
If your loved one died in a motor vehicle collision, the police report could serve as an invaluable piece of evidence should you choose to file a wrongful death claim against the liable party. How do police determine who might be liable for a collision, though, and what kinds of factors do they consider when assessing an accident scene?
The most straightforward way to determine who might be liable for a collision is to examine the photographs of the scene and review witness testimonies for evidence of any traffic violations. If police can provide proof that the other party was in fact breaking the law when the accident occurred, you will have a much easier time negotiating for a fair settlement and ultimately securing the compensation your family deserves.
What Is the Texas Mandatory Blood Draw Statute?
If it appears that at least one of the motorists involved in the collision was driving under the influence of drugs or alcohol, police may require a chemical test. Pursuant to Texas Statute 724.012 of the Transportation Code, individuals cannot refuse to take a blood, breath, or urine test if they were involved in a collision in which:
Someone died or sustained life-threatening injuries;
Someone other than the suspect sustained serious bodily injury; or
Someone other than the suspect was transported to a hospital for treatment.
There are some exceptions to this statute, and police may need to obtain a warrant in certain circumstances before they can administer the test; however, in general, officers who have reason to believe a collision was the result of inebriation can confirm or allay their suspicions by administering a chemical test.
If someone in your family died as the result of a collision and you think intoxication on the part of the other motorist played a role, a compassionate injury lawyer from the Robson Law Firm will review the police report to confirm liability and help you build your case. Call 512-345-8200 to schedule a free case evaluation with an accident attorney in Austin. You can learn more about wrongful death claims in Texas by visiting usattorneys.com/wrongful-death-lawyers/texas.