Have you been hurt while on the job due to faulty equipment? Did you suffer a slip and fall accident while walking on a public sidewalk that did not visible warn of possible hazards or section off dangerous cracks? Were you seriously injured in a car accident because of a drunk driver? If so, then you may be the victim of a personal injury and have the right to take legal action.
What is a personal injury?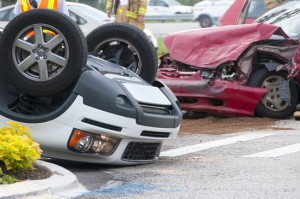 In Austin, Texas, a personal injury is defined as any injury or damage that occurs to the body, including mental and emotional trauma. Personal injuries fall into a special category of accident types because they are most often the result of someone's negligent actions. A company's failure to maintain safety at a jobsite that leads to worker injuries, a driver's reckless actions on the road that cause other drivers or pedestrians to get hurt , and even an negative reaction to a medicine prescribed by a doctor who did not fully assess their patient's medical history or allergies can be considered negligent actions, and victims are said to have suffered a personal injury.
The long-lasting effects of personal injuries
Personal injuries have the potential to cause severe or even life-threatening damage to both victims and their loved ones. There are times when injuries are so severe that they cause the victim to miss an extensive amount of time at work, and subsequently, any wages they would have made. Some injuries render victims permanently disabled and unable to obtain any employment whatsoever.
Then there are instances when a personal injury results in extreme mental and emotional trauma. For these victims, the accident can change their life forever and cause them extreme anxiety that requires medication and/or causes them to avoid activities they previously enjoyed. Bicyclists may never be able to ride again if a reckless motorist crashed into them. A person who was injured in an elevator accident may never be able to ride in an elevator again and will be limited to taking the stairs for the rest of their lives .Construction workers may never want to set foot in another project site if they themselves were hurt or witnessed fellow workers get killed because of a loose scaffolding.
No matter what the actual accident entails, personal injury victims can continue to suffer for years on end and never fully be able to recover.
What options are available for personal injury victims?
If you were hurt in an accident, chances are you may have numerous questions about your personal injury and what options you might have. Because of the immediate and lingering effects that personal injuries can have, victims in Austin may be eligible to obtain compensation and have the right to obtain legal counsel with a personal injury lawyer. With the help of an attorney, victims can recover damages for their accident, including reimbursement for any medical expenses, lost wages, as well as restitution for their pain and suffering.
It's important for victims to work with an experienced attorney because many personal injury cases involve going up against big-name corporations, insurance providers, and healthcare professionals who undoubtedly have the resources to pay for their own lawyers. Victims who try to fight their claim alone often lose because they do not have the necessary knowledge of tort laws to successfully win their case, whereas an Austin personal injury attorney who has years of experience in these types of cases knows exactly how to go about handling the claim and what evidence to look for that will help their clients obtain the maximum recovery possible.