Heavy machinery, exposed wires, flimsy scaffolding – construction sites are peppered with hazards. Despite regulations that aim to minimize the risk of construction injuries, accidents still happen.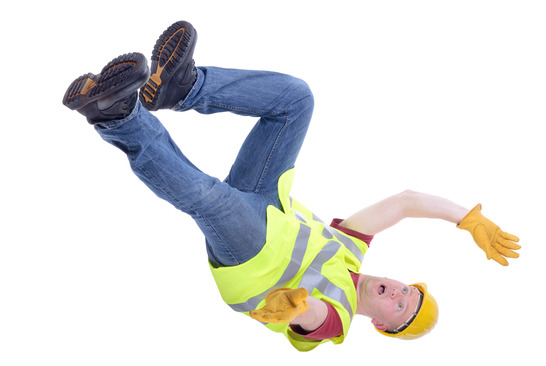 In fact, according to the Occupational Safety & Health Administration, 4,679 died on the job in 2014. That's 90 fatalities per week, or 13 per day.
There are steps that workers and construction site managers can take to prevent the most common construction site accidents. However, all it takes is one mistake to cause a tragedy.
If you were injured in a construction site accident, contact the Robson Law Firm. You may be entitled to compensation for medical expenses, time off work and other losses.
An Austin injury attorney from our firm can evaluate your case, gather evidence and represent your interests. Call 512-345-8200 today to schedule a free consultation.
In the meantime, read on to learn how to avoid five common construction site accidents:
1. Falling Objects
Although hardhats are mandatory on worksites, falling objects still cause serious injuries to the neck, head and back. However, these accidents can be prevented by adding barriers and guardrails to scaffolding. Combined with safety nets, these barriers prevent tools and other heavy objects from hitting workers on lower levels.
2. Tripping Hazards
A disorganized construction site can be deadly. Workers can trip over tools and sustain head, neck and back injuries. This is more common than many people realize; in fact, falls account for one-third of deadly occupational injuries in the United States.
Construction site supervisors should enforce a clean worksite. Also, workers should don the appropriate footwear to prevent slips and falls.
3. Electrocution
Electrical boxes and exposed wires can be deadly for inexperienced workers. No employee should interact with exposed wires unless he or she has the proper training. Also, electrical workers should have access to the appropriate gloves and other equipment to avoid electrocution injuries.
4. Overexertion
In the wake of so many mechanical hazards, workers often forget that heat exhaustion can be deadly. If you notice the symptoms of severe dehydration, find some shade and drink water. According to Mayo Clinic, Signs of dehydration include:
• Dry mouth and skin;
• Sunken eyes;
• Rapid heart rate;
• Rapid breathing;
• Fever;
• And disorientation.
5. Crane Accidents
Cranes can be deadly when operated incorrectly. It is essential that operators have the right training and understand how to notice and avoid dangerous situations.
In particular, crane operators should never transport an unbalanced load, or attempt to overload the machinery. Also, construction sites should have designated areas for crane operation to prevent injuries to other workers.
If you were injured on a construction site in Texas, contact the Robson Law Firm. Our attorneys have recovered more than $26 million for our injured clients.
The claims process can be unpredictable, but an Austin accident lawyer from the Robson Law Firm will protect your interests. Schedule a free initial consultation today by calling 512-345-8200.