Distracted-driving rates have been on the rise since smartphones became popular at the start of the 21st century. According to the National Highway Traffic Safety Administration, approximately 424,000 people suffered injuries due to distracted driving in 2013 – and 3,154 lost their lives.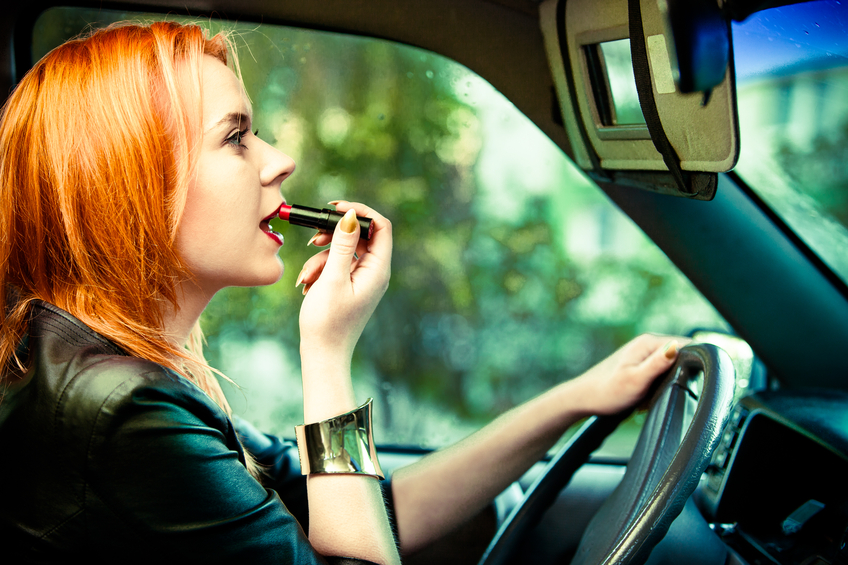 Data from Distraction.gov shows that the problem is getting worse. In 2014, an estimated 431,000 people were injured and 3,179 died in distraction-related accidents. Also, 2.2 percent of drivers were texting or manipulating handheld devices behind the wheel – a jump from 1.7 percent in 2013.
Many drivers feel comfortable texting and engaging in other distracted behaviors, but all it takes is a moment's inattention to cause a fatal wreck. If you were injured by a distracted driver, you may be entitled to compensation for lost income, medical expenses and non-economic damages.
If the incident happened in Texas, turn to The Robson Law Firm. Chris Robson is an injury attorney in Austin who will gather evidence, interview witnesses and help you recover the maximum settlement. Mr. Robson is not afraid to take your case to trial if he cannot secure a fair settlement. Call 512-345-8200 today to schedule a free consultation.
Data Shows Young Drivers Are Prone to Distracted Driving
No matter how much experience you have behind the wheel, distracted driving is never ok. You might get away with it most of the time, but looking away from the road for just two seconds will double your risk of getting in an accident, according to the American Automobile Association.
Young, inexperienced drivers are more prone to distracted driving than older motorists. In fact, 1 in 10 drivers between the ages 15 and 19 who are in fatal crashes were distracted at the time of the wreck. Drivers in their 20s account for more than one-third of distracted motorists who use smartphones in fatal collisions.
How Widespread Is Distracted Driving?
Today, there are more distracted drivers on the road than ever before. According to Distraction.gov, approximately 660,000 drivers are manipulating electronic devices or using cell phones behind the wheel at any given daytime moment.
7 Common (and Deadly) Distractions
Texting is usually at the tip of the tongue of anyone who is discussing distracted driving. However, there are countless distractions that motorists face every day. Seven of the most common include:
Rowdy passengers;
Billboards and other distractions outside the vehicle;
Adjusting the vehicle's audio or climate controls;
Eating or drinking;
Grooming;
Reading; and
Adjusting the GPS.
If you were injured or lost a loved one due to a distracted driver, contact a Texas car accident attorney from The Robson Law Firm. We have recovered more than $26 million for our clients, and we have the knowledge, experience and resources to help you recover the maximum compensation.
As the victim of another person's negligence, you should not have to pay for medical bills, time off work and other losses out of your own pocket. Call 512-345-8200 today to discuss your case in a free consultation.