Americans are swapping traditional legal services for pro se litigation, or self-representation. However, the process of recovering compensation in a civil lawsuit is rarely straightforward. In addition to helping you gather evidence, an accident lawyer can calculate the damages so you claim the amount that you deserve.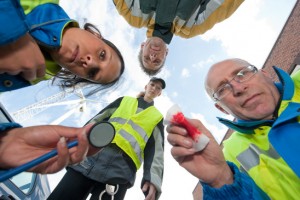 The American Bar explains the challenges that await those who attempt to navigate the justice system alone. Legalese is a complicated language to understand, and even a small mistake could compromise your ability to recover damages.
If you have suffered an injury due to another person's negligence in Texas, then an Austin injury attorney from the Robson Law Firm may be able to help. We can evaluate your accident, handle settlement negotiations and, if necessary, litigate your case in court. Call 512-345-8200 today to schedule a consultation.
Read on to learn four important steps in filing a successful injury lawsuit:
1. Collect Valuable Evidence
The importance of quality evidence cannot be overstated. Most pro se litigants fail to gather and present evidence sufficiently.
Even if you have expense lists, medical reports, police reports and witness testimonies, you have to organize and present this information in a specific way to recover compensation. You must prove liability and tie your specific injury to the negligent actions of the defendant.
2. Understand the Settlement Process
Most personal-injury victims settle their cases out of court. Going to trial is time consuming, resource intensive and expensive, so avoiding the courtroom is almost always a good idea.
However, the defendant is unlikely to part willingly with his or her money, and you can expect the same from his or her insurance provider. If you do not have an attorney, though, then you may receive an unfair settlement offer because you do not have litigation experience.
3. Know the Deadlines
To be eligible for compensation, you must adhere to strict administrative procedures and rules. The statute of limitations is only one of them.
You have a specific timeframe in which to file a lawsuit, and if you are late, then you will be unable to claim compensation for your injuries. Be sure that you file the right documents exactly where, when and how you should.
4. Expect an Aggressive Defense Lawyer
The other party will likely hire a defense attorney. He or she will try to discredit your claim with motions, discoveries and a trial. Many pro se litigants fail at this point because they lack knowledge about legal tactics. This is why you should hire an attorney to avoid being at a disadvantage.
Many pro se litigants walk away from catastrophic injuries with a settlement that barely coves their expenses, let alone compensates them for other physical, emotional or mental damages. Without legal experience, it may be difficult for you to recover the compensation that you deserve. Call the Robson Law Firm at 512-345-8200 to discuss your situation with an accident lawyer.