Commercial drivers are among the safest, most experienced motorists on Texas roads, but CMV accidents still happen. Unfortunately, drivers and passengers in regular-sized vehicles usually feel the brunt of the impact. If you were injured due to a negligent truck driver, the one of your first calls should be to an injury lawyer.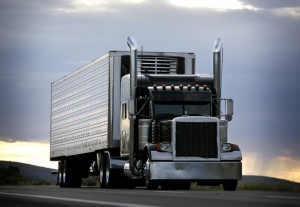 Bone fractures, concussions, traumatic brain injuries and worse can happen when a commercial truck crashes into a passenger vehicle. Fortunately, the victims may be entitled to compensation for lost income, medical expenses and other damages.
An Austin accident attorney from the Robson Law Firm can evaluate your case to determine if you have valid grounds for a claim. Call 512-345-8200 to schedule a consultation. You can also visit the USAttorneys website to learn more about truck accident claims in Texas.
Read on to learn four common causes of truck accidents in Texas:
1. Following Too Closely
Trucks are heavy, so they require longer stopping distances. Truckers must maintain greater following distances than passenger vehicles, according to the National Highway Traffic Safety Administration. Sudden braking increases the likelihood of a rollover, and following too closely may lead to a rear-end collision.
2. Poor Surveillance
Large trucks often have blind spots. Even if the vehicle has mirrors and cameras, long hours on the road can make drivers complacent.
If the trucker does not consistently survey his or her blind spots and the actions of surrounding cars, then he or she may not notice a hazard. Poor surveillance is a leading cause of truck crashes, according to the Federal Carrier Safety Administration.
3. Inadequate Training
Drivers need a commercial driver's license to operate a commercial vehicle. This requires specialized training in evasive action and defensive driving.
In addition to this basic training, trucking companies should encourage or require that their employees complete advanced safety courses. This not only can prevent damage to cargo and to the trucks, but it can also prevent accident lawsuits.
Determining liability after a truck accident is a legally complex process. The liable party may be the driver, the truck owner, the fleet manager or even a mechanic.
If you were injured in a truck accident, then your injury lawyer can identify the at-fault parties, collect evidence and negotiate for a fair settlement. Attempting to handle these cases alone can lead to drastic mistakes that threaten the success of your claim.
4. Distracted Driving
A recent study revealed that as much as 70 percent of truck accidents happen because a driver was distracted. Truck drivers spend most of their time driving. This can make them complacent.
It takes only a few seconds of distraction to cause a serious accident. Common distractions include cell phone use, eating, drinking and talking to passengers.
Many accident victims face steep medical bills and cannot return to work. This can lead to overwhelming debt and eventual bankruptcy.
Fortunately, an Austin accident attorney may be able to help you recover these losses in a civil lawsuit. Call 512-345-8200 to schedule a consultation with the Robson Law Firm.