It's easy to associate slips and falls with wet supermarket floors and spills in restaurants. However, these accidents can happen anywhere.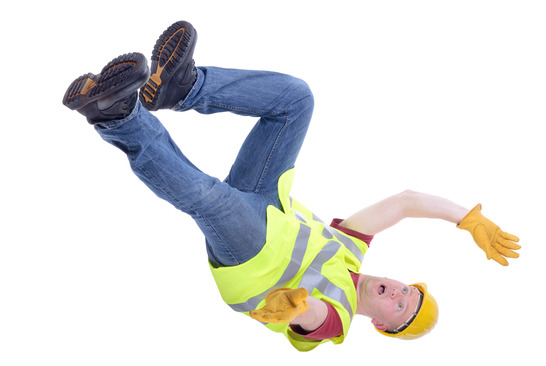 Although many people walk away from falls unscathed, emergency rooms treat 8 million patients each year due to fall injuries, according to the National Floor Safety Institute. More than 1 million of these ER visits involve slips and falls.
Head trauma, broken hips, fractured ankles – slip and fall injuries can be expensive to treat. Some victims require weeks or months of rehabilitation, during which they cannot return to work. The combination of lost wages and medical bills can cost a veritable fortune.
If you were injured in slip and fall accident on a commercial property in Texas, contact an Austin injury attorney from the Robson Law Firm. You may be entitled to compensation to pay for your financial losses and noneconomic damages. Call 512-345-8200 today to schedule a free consultation.
Let's take a look at four common causes of slips and falls:
Wet and Uneven Floors
Hazardous walking surfaces are responsible for most slip and fall accidents. Commercial property owners must take reasonable measures to keep customers safe. Otherwise, they may be liable for injuries due to falls on their premises.
Here are a few common factors that make walking surfaces dangerous:
Clutter;
Potholes;
Loose floorboards, tiles or carpeting;
Steep staircases;
Poorly maintained sidewalks;
And wet floors due to leaks or washing.
Poor Employee Training
Some commercial properties and workplaces are more susceptible to slip and fall accidents than others. Employers must recognize the risks within their profession and take reasonable steps to keep employees and customers safe.
Part of this is training employees how to clean or fix slip and fall hazards. If, for example, an employee fails to clean a spill within a reasonable amount of time, or does not warn customers about the hazard, then a person who suffers an injury as a result may have grounds for a premises liability claim.
Neglect at Nursing Homes
Senior citizens are more susceptible to severe injuries in slip and fall accidents than younger people. According to the Centers for Disease Control and Prevention, 1 in 9 elderly people have serious falls in the United States each year.
Many of these accidents occur in nursing homes. Staff must take reasonable steps to reduce the risk of falls such as cleaning up spills and assisting patients who have difficulty walking or balancing.
Inappropriate Footwear
Inappropriate footwear is a leading cause of slip and fall accidents. This is particularly true in icy conditions and places where walking surfaces are slick. Many of these falls could be prevented if employees in certain professions, such as the restaurant industry or construction, wear shoes with slip-resistant soles.
If you were injured in a slip and fall accident in Texas, turn to the Robson Law Firm. Our attorneys have recovered more than $26 million for injured clients.
Recovering compensation in a premises liability claim can be an uphill legal battle – especially if the insurance company or at-fault party is not cooperating. An Austin accident lawyer from the Robson Law Firm will aggressively represent your interests. Schedule a free initial consultation today by calling 512-345-8200.