Drunk driving collisions are tragic because they are utterly senseless and so easily prevented. Sadly, despite every state's best efforts to stop them, intoxicated motorists cause thousands of fatal accidents around the country every year.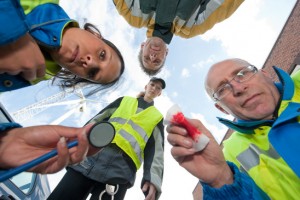 In Texas alone, for example, the Centers for Disease Control and Prevention reports that more than 13,000 people died in collisions involving drunk drivers between 2003 and 2012, and thousands more were seriously hurt. In fact, it is not uncommon for individuals who survive drunk driving accidents to sustain debilitating and even life altering injuries.
If you or someone in your family was hurt in a collision with an impaired motorist, contact the Robson Law Firm. You may be entitled to compensation to pay for medical bills, pain and suffering, lost wages, and other damages. Call 512-345-8200 to schedule a free case evaluation with an accident attorney in Austin.
Read on to learn what you should do following a drunk driving collision:
Remain at the Scene and Call the Police
There are serious penalties for drinking and driving in the state of Texas, especially when the impaired motorist causes an accident that results in serious injuries or death. As a result, it is not uncommon for intoxicated drivers to flee the scene following a drunk driving collision.
Regardless of what the other motorist does, pull over to a safe place near the scene of the accident, and call the police. Do not try to follow the other driver if he or she leaves.
Document Everything
After calling the police, use your phone to record the scene. Take photos and videos of the damage both inside and outside your vehicle from various angles. These photographs will serve as evidence when compiling your personal injury claim.
Look for Witnesses
Some witnesses may not remain at the scene until the police arrive, so it is up to you to get their contact information. Look around for pedestrians and other motorists who much have witnessed the accident, and get their names, phone numbers, and email addresses so you can reach out to them if necessary when building your case.
Track All Damages
Once you leave the scene, you will need to start tracking the costs associated with all the damages that you incurred. This might include medical bills, lost wages, property damage, rehabilitation expenses, prescription costs, orthopedic devices, and transportation to and from the doctor's office.
Call an Injury Lawyer
When filing a claim against a drunk driver, it is essential that you attend all hearings related to the incident. An attorney will stay on top of all deadlines and help you prepare evidence to present at these proceedings, which will ultimately help strengthen your claim.
If you were hurt in a drunk driving accident, contact the Robson Law Firm for assistance with your personal injury claim. We will evaluate the circumstances of your collision to determine if you have valid grounds for a lawsuit.
Call 512-345-8200 to schedule a free consultation with an injury lawyer in Austin. You can learn more about drunk driving accidents in Texas by visiting USAttorneys.com.
To read more accident articles click here