With technology innovators like Tesla, Apple, and dozens of other companies racing to develop the first mass-produced driverless car, it seems only a matter of time before self-driving vehicles hit the consumer market. Uber has already made international headlines for its driverless fleet, though the software still has its fair share of flaws.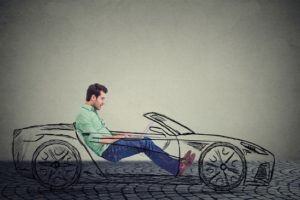 According to Forbes, the widespread adoption of self-driving cars could profoundly reduce the number of motor-vehicle accidents and, therefore, cause a decline in the number of personal injury claims. In fact, Forbes estimates that driverless vehicles could prevent up to 90 percent of all accidents, which would save about 30,000 lives per year.
Although this technology is rapidly advancing, it could be several years until self-driving cars become the norm in the United States. Until then, motor-vehicle collisions will continue to be a primary cause of serious injuries and death.
If you were injured or lost a loved one in a crash with a negligent driver, turn to the Robson Law Firm for comprehensive legal guidance. You may be entitled to compensation for medical bills, lost income, and non-economic damages.
Our attorneys have recovered more than $26 million for our clients in successful settlements and verdicts. Call 512-345-8200 today to schedule a free consultation with an accident attorney in Austin.
Let's examine four possible benefits of driverless vehicles:
Fewer Emergency Room Visits
Motor-vehicle wrecks are a leading cause of emergency room visits. Brain trauma, broken bones, and other injuries can be exorbitantly expensive to treat, and taxpayers are often the ones who foot the bill. According to Google, self-driving cars may reduce accident-related expenses by up to $400 billion.
Less Traffic Congestion
Apple and other technology innovators have shifted their focus primarily to the software that powers self-driving vehicles. In order to prevent collisions, this software must be able to calculate distances between vehicles, speed, and other metrics in a matter of milliseconds. As a side effect of these capabilities, self-driving vehicles should be able to reduce traffic congestion by bringing cars closer together without causing rear-end accidents.
Improved Fuel Efficiency
Fuel consumption gauges have been around for years. Drivers can monitor these gauges and adjust their braking and accelerating patterns to minimize their fuel consumption. Driverless vehicles will be able to make these adjustments automatically, thus improving fuel efficiency.
Cheaper Auto Insurance Premiums
The widespread adoption of driverless cars probably will not happen until several years after they hit the consumer market. However, because these vehicles will reduce the risk of crashing, it is likely that insurance companies will offer lower premiums to policyholders who drive them.
Although this technology is rapidly advancing, it may be several years until driverless cars are mass produced. In the meantime, motor-vehicle collisions will continue to be a primary cause of injuries and death in the United States.
If you were injured by a negligent driver in Texas, contact the Robson Law Firm to discuss your case. We have been representing the injured for more than 20 years.
Call 512-345-8200 to schedule a free consultation with a personal injury lawyer in Austin. If you would like to learn more about car accident claims, visit https://usattorneys.com/car-accident/texas/.