Austin, Texas has one of the highest drunk driving rates in the country. Unfortunately, as any personal injury lawyer can confirm, the worst part about drinking and driving is the fact that someone usually gets hurt. Driving While Intoxicated (DWI) is one of the leading causes of fatal car crashes, and sadly, intoxication was responsible for the death of a local woman earlier this month.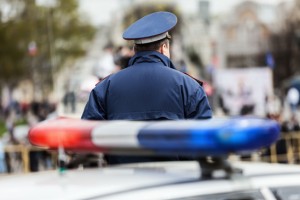 According to news reports, 25-year-old Zachary Torres was responsible for a deadly Austin car accident that claimed the life of 24-year-old Marynn Vilarino. Torres was driving a black Kia sedan over the speed limit on I-35 around 7 p.m. on Saturday, July 11 when he lost control of the vehicle and crashed into a utility pole. The impact was so severe that the utility pole snapped in two.
The victim, who was sitting in the front passenger seat, sustained serious injuries as a result of the car accident and was transported to Breckenridge Hospital, where she died shortly thereafter.
Witnesses who observed the devastating car accident told police that Torres was driving roughly 90 miles per hour before the crash. One witness in particular, who later arrived at the scene, said Torres had been drinking "a lot" and had also been smoking marijuana. Torres denied the allegations and said he had only been drinking "a little." He was also taken to the hospital for the treatment of accident-related injuries.
As police were making the arrest, Torres confessed to having consumed between eight and 10 beers, taking a "sip" of whiskey, and to smoking marijuana. He alleged that another vehicle cut him off, which forced him to hit the brakes and lose control of the car. Yet, none of the witnesses corroborated his claim. Torres was arrested and charged with second-degree intoxication manslaughter.
Unfortunately, this is just one of many fatal car accidents caused by intoxicated driving in Austin. Though Torres is going to face criminal penalties, the victim's family also has the option of filing a DWI personal injury lawsuit.
Because the accident resulted in physical harm to the victim, and ultimately a wrongful death, the family has the right to consult with an Austin personal injury and wrongful death lawyer for help with filing a claim. Even if Torres is not found guilty in criminal court, the personal injury claim can still be filed and the victim's family may receive compensation for costs related to medical bills and the pain and suffering they now have to deal with following the wrongful death of their loved one.
Furthermore, if it turns out that Torres was drinking at a bar or restaurant, the victim's family may also be able to file a personal injury case against those establishments – especially if they continued to sell alcohol to Torres after he was already intoxicated. If the vendors are found liable, they may also be ordered to compensate the family.
Because this car accident resulted in both bodily harm and wrongful death due to gross negligence since Torres was driving while intoxicated, there are several complex laws involved which can benefit the victim's family. An experienced personal injury attorney can help make sense of these laws and help the victim's family obtain the compensation and justice they deserve.