The process of recovering from severe car accident injuries is both financially and emotionally draining. Costly medical bills can threaten your financial security, and the stress of making ends meet only serves to hinder your recovery.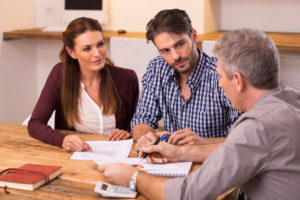 Fortunately, you may be able to secure compensation for the economic and non-economic damages by filing a personal injury claim. To find out if you have grounds for a claim, call an injury lawyer from the Robson Law Firm.
Our team will investigate your accident, gather evidence, and help you prove negligence, liability, and the value of your damages. Call 512-345-8200 to schedule a free case evaluation with an accident attorney in Austin.
Let's examine three factors that will determine whether you have grounds for a personal injury claim:
The Other Party Must Have Breached the Duty of Care
Every driver on the road has a duty to behave in a way that does not put other drivers, passengers, or pedestrians at risk. In order to have a valid injury claim, you or your attorney must prove that the at-fault driver breached this duty of care. A breach can be anything from texting behind the wheel to driving under the influence of drugs or alcohol. In personal injury claims, the term for breaching the duty of care is negligence.
You Must Have Sustained Damages as a Direct Result of the Breach
The breach of duty must have been directly responsible for the damages you incurred. In other words, you or your attorney must prove that the defendant's negligence caused your injuries, property damage, and non-economic damages. This is known as actual cause. Proximate cause, on the other hand, exists when the other party's negligence is reasonably related to the injuries you incurred.
You Must Be Able to Quantify Your Damages
You need to prove that you actually incurred damages before you can recover compensation for them. Common damages in a car accident claim include ambulance costs, medical bills, lost wages, loss of earning capacity, rehabilitation costs, loss of consortium, emotional distress, and pain and suffering.
These three factors need to exist in order to file a successful personal injury claim, but they are not the only factors that can affect the outcome of your case. Other influencers that determine the size of your settlement include:
Evidence of liability;
The extent of your injuries;
The other party's insurance policy limits; and
Your own level of comparative fault.
If you were in a car accident in Texas and you want to file a personal injury claim against the liable motorist, turn to the Robson Law Firm. Our team will quantify the damages you incurred to ensure you pursue the maximum compensation.
Call 512-345-8200 to schedule a free consultation with an injury lawyer in Austin. You can learn more about car accident claims in Texas by visiting the USAttorneys website.