Even a minor car accident can seriously injure a child. In addition to the emotional trauma, these injuries can cost a veritable fortunate to treat. However, if the crash was the result of another driver's negligence, then an injury attorney may be able to help you pursue compensation from the at-fault party.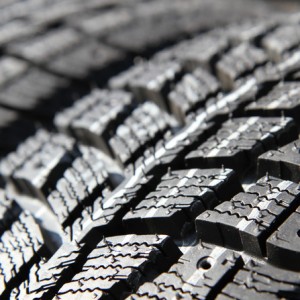 Although you cannot control the actions of a negligent driver, there are steps you can take to keep your child safe if the worst happens. According to Healthy Children, choosing the right car seat is one of these steps.
Car seats protect your children in a variety of accident situations, but the possibility of injury is always a reality when cars collide. If a reckless driver causes an accident that injures you or your children, then an Austin accident lawyer from the Robson Law Firm may be able to help. Call us today at 512-345-8200 to schedule a consultation.
Until then, read on to learn how to choose the best car seat for your kids:
1. Rear-Facing Car Seat
Rear-facing car seats are ideal for newborn babies. They work perfectly until approximately 3 years of age.
Infant-only seats typically face the rear of the car, but convertible car seats are also available. A convertible seat faces both ways, and if it is big enough, then it may be a good choice for slightly older children, as well.
2. Forward-Facing Car Seat
After a child's first year, he or she is usually big enough to transition into a forward-facing seat. However, rear-facing seats are still the safest way for children to travel in the car, so try to keep your child in the rear-facing seat for as long as you possibly can.
When the rear-facing seat becomes too small for your child, you can use a forward-facing seat. Make sure that it contains a quality tether and harness for improved safety.
Your child will outgrow this seat, as well. When that happens, it is time to think about getting a booster seat.
3. Booster Car Seat
Keep the forward-facing car seat until your child no longer fits into it. It is safer than a booster seat, which allows your child to use an adult seatbelt in the back of the car.
The booster seat is an excellent option for growing children because it transitions them to adult seatbelts. Never put the booster seat in the front passenger seat of the car.
4. Seatbelts
Between 8 and 12 years old, children outgrow booster seats. They are already used to using an adult seatbelt, so the transition should feel natural.
Ensure that the seatbelt fits the child's shoulder and chest comfortably, hugging the upper thighs snugly. If this fit is impossible to achieve, then your child is not big enough for an adult seatbelt. Keep the booster seat until the seatbelt fits properly.
If you are the victim of an accident in Texas, then you may be eligible for compensation to pay for you and your children's injuries. Consider discussing your case with an injury attorney.
The Robson Law Firm can offer strategic legal advice about structuring your claim for a successful outcome. Call 512-345-8200 for a free initial consultation.