With winter quickly approaching, many commuters are still keen to take advantage of the fading warmer weather and cycle to work. However, unlike motorists, you are far more vulnerable in the saddle than behind the wheel.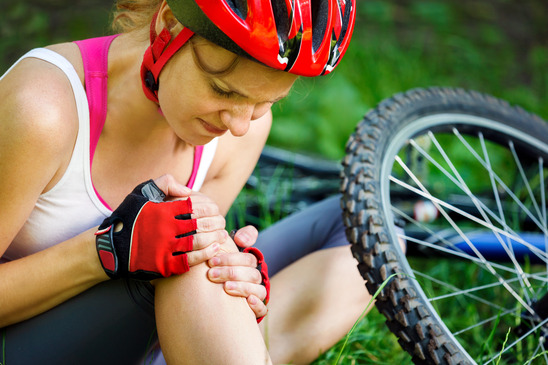 According to the Centers for Disease Control and Prevention, 494,000 cyclists were injured on U.S. roads in 2013. While you cannot prevent accidents caused by distracted and negligent drivers, these safety tips will help hedge the odds in your favor:
Obey traffic laws;
Purchase high-quality safety gear; and
Develop safe riding habits.
If you were injured while riding your bike in Texas, contact the Robson Law Firm. Our legal team has recovered more than $26 million for our clients.
Call 512-345-8200 to schedule a free consultation with a personal-injury lawyer in Austin. You can also visit http://car-accident.usattorneys.com/texas to learn more about car accident injury lawsuits in Texas.
Let's take a closer look at three essential safety tips for bicyclists:
Obey Traffic Laws
According to Yield to Life, bicyclists are required to travel in the same direction as traffic. Use marked cycle lanes when they are available, and avoid highways, thruways, expressways and interstate routes. Always obey traffic signs.
Although it seems counterintuitive, bicyclists should ride in the middle of the lane. This discourages motorists from overtaking when it is not safe to do so. Also, it will prevent you from contacting the curb and being flung into traffic.
Purchase High-Quality Safety Gear
Texas has strict laws governing bicycle access on public roads. Your bicycle must have a pair of working brakes, and you are not allowed to ride at night unless your bike it is fitted with both a front lamp that emits a bright white light that is visible from a distance of 500 feet, and a red rear reflector or red light fixed to the back of the bicycle.
Develop Safe Riding Habits
Do not listen to music while riding: Headphones will cut out external noises that are precursors of potential hazards. You should be alert to sounds, such as an approaching vehicle or a shouting pedestrian, at all times.
Ride in a predictable fashion: Keep your bike in a straight line and avoid making sudden movements unless they are absolutely necessary.
Avoid wearing dark colors: Motorists are far more likely to notice you on the road if you are wearing bright colors. You should also add reflective tape to your clothing.
Carry a repair kit: A basic repair kit will allow you to deal with punctures quickly, helping you avoid parking in precarious positions such as on the shoulder of a busy road.
Unfortunately, even the safest bicyclist may fall victim to a negligent driver. If you were hurt on the road while cycling, contact an Austin personal-injury lawyer from the Robson Law Firm.
Our legal team will investigate your accident, gather evidence and help you claim the maximum compensation for medical bills, lost wages and non-economic damages. Call 512-345-8200 to schedule a consultation.