More than 13 percent of drivers in the state of Texas were uninsured in 2012, so if you drive regularly, there is a good chance that you could wind up in an accident with an uninsured motorist. This can be incredibly stressful because the costs of medical bills and lost income can add up quickly after a collision; however, depending on your insurance policies and the specific facts of your case, you may still have options for recovering compensation.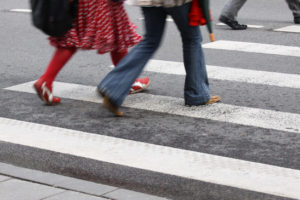 An injury lawyer from the Robson Law Firm will evaluate your case, examine your insurance policies, and help you fight for the maximum payout. We have recovered more than $26 million for our clients, and we will compassionately represent your interests. Call 512-345-8200 today to schedule a free consultation with an accident attorney in Austin.
Let's examine three steps you should take after a collision with an uninsured driver:
Find out If You Have Uninsured Motorist (UM) Coverage
If you purchased uninsured motorist coverage, your own insurance company should cover your damages up to your policy limits. UM coverage can also help offset the difference if you are injured by an underinsured driver.
Find out If You Have Personal Injury Protection (PIP)
Pursuant to the Texas Insurance Code, Section 1952.151, all auto insurance companies in the state of Texas are required to offer PIP coverage with every policy. As such, you should have PIP coverage unless you rejected it in writing. PIP coverage will cover your medical bills and lost wages no matter who was at fault for the collision.
Ask Your Accident Attorney If You Should Sue the At-Fault Driver
If you do not have uninsured motorist coverage or PIP coverage, or if your policy limits are too low to cover all of your damages, your attorney may advise you to sue the at-fault motorist. However, most drivers who do not carry auto insurance do not have the financial means to pay for the damages they cause in accidents, so it may not be worth your time to file the lawsuit.
Do I Need to Hire an Injury Lawyer to File a Personal Injury Claim?
Although you do not need to hire an attorney to file your claim, it is important to remember that one small oversight could significantly reduce the amount of compensation you recover or prevent you from recovering any compensation at all. Also, insurance companies tend to take claims filed by attorneys more seriously than those filed by policyholders.
An experienced accident lawyer can help you avoid costly mistakes such as overlooking future damages, accepting a settlement too early, or making a recorded statement to the insurance adjuster. If you would like to discuss your case with an injury attorney in Austin, contact the Robson Law Firm.
We have been representing the injured for more than 20 years. Schedule a free consultation today by calling 512-345-8200.