18-wheelers can weigh up to 30 times more than passenger-vehicles, so even a slow-speed crash is likely to cause severe injuries. Victims often face exorbitant medical bills, and many are sidelined from work for several months while they recover.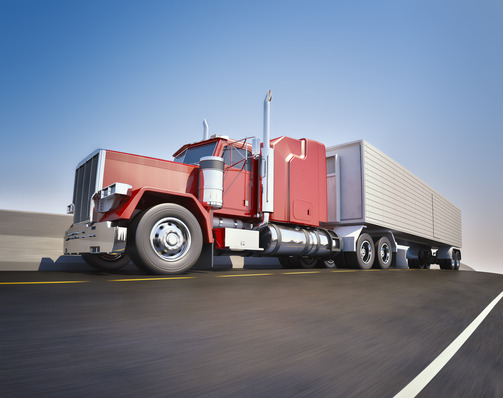 Fortunately, Texas has laws that protect the rights of people who suffer injuries due to negligent truck drivers. If you were hurt in an 18-wheeler wreck, then you may be entitled to compensation for health-care expenses, lost wages and non-economic damages.
However, recovering fair compensation in a truck accident injury claim is a legally complicated process. The first step is to identify the liable party. Unlike passenger-vehicle accidents, wherein the driver who caused the crash is usually the liable party, there may be several liable parties after a commercial truck accident.
A personal-injury attorney can help you identify all liable parties and fight for the maximum compensation. If your crash happened in Texas, contact the Robson Law Firm.
Our lawyers have been representing the injured for more than 20 years. In that time, we have recovered more than $26 million for our clients in successful settlements and verdicts.
Call 512-345-8200 today to schedule a free consultation with an accident lawyer in Austin. You can also learn more about personal-injury lawsuits in Texas by visiting http://truck-accident.usattorneys.com/texas/.
6 Parties Who May Be Liable for Damages after a Commercial Truck Crash
Depending on the cause of your truck wreck, you may be entitled to compensation from one or more of the following parties:
The trucker who caused the collision;
The owner of the rig;
The owner of the tractor-trailer cab, which is usually a trucking company;
The owner of the freight;
The manufacturer or the truck or its parts; or
A mechanic who provided negligent repairs.
Importance of Taking Prompt Legal Action after an 18-Wheeler Accident
Filing a lawsuit might not be the first thought on your mind after a truck accident, but it is important that you take legal action as soon as possible. Over time, witnesses may relocate or change their contact information, or essential evidence could disappear.
For example, most commercial vehicles now carry electronic data recorders, also known as "black boxes." These devices record details about the truck driver's behavior such as top speed, average speed and hours on the road.
If the EDR data shows that the trucker broke a traffic law, then your personal-injury attorney can use it as evidence to support your claim. Your lawyer can help you acquire the EDR data, but if you put off your legal consultation, the truck driver or trucking company may erase this information.
An Austin accident lawyer from the Robson Law Firm can help you gather evidence and claim the maximum compensation. Our legal team will interview witnesses, assess the police report and doctors' records, and compassionately represent your interests. Schedule a free initial consultation today by calling 512-345-8200.